Opportunities to make money are everywhere and you just need to grab them. Is it your bad luck or your lack of effort that has prevented you from earning money? Maybe neither. Maybe you're knocking at the wrong door trying to create opportunities where there are none.
During this century alone, the internet has produced millions of successful entrepreneurs throughout the world. To be successful, you just need to know the right door to knock for the right opportunity. Billions of dollars in online transactions have been made while you've been reading this. If money is in abundance, how could you not try to seize your piece of the pie?
List Of Possible Techniques for Making Money Online
The usual question arises: what are the potential ways for students to make money? Sometimes, we have the skill set, but we don't know how to utilize our skills. For instance, you have graphic design and coding skills. But you haven't figured out how to use them on the internet. Perhaps you don't even know there are freelancing sites to profit from your skillset. Or you've opened an account yet don't know how to approach a potential customer for work.
To give you a path to earn money online, we've listed 45 possible ways for students to do it.
1. Online Betting
Say you're a male student. There are significant chances that you're a sports fanatic. If you're a regular sports follower, betting is not a new concept to you. Whenever you stream pro sports, you see countless betting ads.
There is a misconception about betting. Betting is not about depending on your intuition, depending on luck. People often take a gamble when betting. Their results are binary. Either they win or they lose. Nothing in between. Through proper domain knowledge, you can manage betting results. If you don't depend on emotion, you work the numbers and relate it to reality, you will have a higher chance of winning. Even if you lose, you will not be wiped out. Betting can be an entertaining way to make money online for students.
One recommendation is to try to understand betting using the free signup credit. Every betting app will give you free credits to play. Utilize them.
2. Online Surveys
There are thousands of companies globally that spend a lot of money on market research. The best approach to conduct market research is using surveys. The Internet has sped up the survey process. Before the internet, companies used to meet people in person and have them answer surveys. The whole process was very time-consuming. Now it takes only a few minutes to take a survey on the internet. It takes a few minutes to compile the data from 1000's of people. The good news is that the internet has created another way for students to make money by taking surveys. Since companies frequently conduct surveys, many online survey platforms have stepped forward to fill the market gap. Here, companies post their survey form(s) and set a deadline. All you need to do is read the description, and if it matches your criteria, you can fill it out within minutes. The company will then send the money to your account. Each survey you fill out will give you anything between $0.1 to $15.
It can't be your primary income generator. What you should do is fill out surveys while riding on the train or standing inline. Filling out a survey will take you a max of 20 minutes, in general.
3. Fantasy Sports Leagues
Regular 'buy-in' fantasy league prizes range from $1,000 to $500,000 US. Just imagine you got the first prize of half a million dollars as a student. What would you do? Or rather, what would you do with it, since we all know $500,000 is not enough for life? Fantasy sports leagues have been gaining momentum year after year. Each year, companies are adding new prize incentives. If you turn on your tv during a sports match, you can see the frequency of the ads. It's easy to understand that companies are making an unprecedented amount of money as more people are playing more fantasy games.
'Buy-in' leagues require a minimum entry fee to enter. The fees range from as little as $1 to $1500, based on the criteria and the prize money.
4. Online trading
Trading is the oldest approach to earn money outside of a regular job. We all know how Warren Buffet became a billionaire. He couldn't have dreamed of the new trading technology being used nowadays. It used to take multiple mediums a time delay to get the information you needed. Because of this 'instant' technology, you can now have instant news of the markets, to help with your decisions. Also, there are many Apps geared towards newbies. It's a great way for students to make money online, if they do their financial homework.
You can start trading with as little as $10. Why would you miss such an opportunity? The great side of trading is that if you become an expert in trading, you will no longer have to think about other fields. Trading can become your full-time profession.
5. Own website
If you have a website, you can do whatever you want. Do you like sports? Create a website related to your favorite sports. It could be a blog website, online affiliate website, review items website, or pretty well anything you can think of. There are billions of websites. Now the crucial question is how you can make your website stand out from the others? If you think that your writing can influence people, then start blogging about your favorite sports genre. Or, if you think that you have original life hacks, you can write/video about those. Whatever you do on your website, you can apply for the reputed affiliate sites to advertise products on your site.
Whenever people click on the products and purchase them, within a specific timeframe, you will earn a commission. It's almost like a passive income.
6. Review Websites and Apps for Cash
If you think that you have good observation skills, you can try reviewing websitea and apps. Whenever people create a new website or launch a new app, they need to test it. The good news is, they will pay you to use their website and point out bugs on their website. Just look after the user-friendly aspect of the website. Put yourself in the shoes of a real user. Then you can identify the site's potential issues.
There are many platforms where they list websites and apps for review. Create an account there and start testing. It could be a great side hustle.
7. Get-Paid-to Sites
These sites are similar to survey sites. There will be many online activities, and you need to participate in those activities. Most of them are email submissions, zip code submissions, calling people and many similar activities. Popular sites are InboxDollars, Swagbucks, Toluna.
8. Write and Publish a Kindle Book
If you don't have a website and think that managing a website is not for you, why not consider writing a book? Writing a book is a long-term investment. It may take you six months to write a book for Kindle, but it will a source of passive income. Like when you're sleeping, someone from another corner of the world might buy your book earning you a few dollars. You can potentially connect to a wide range of readers. Financial gain can be boundless.
9. Affiliate Marketing
If you have a website, you can start affiliate marketing. Amazon Affiliate Service is the most popular affiliate platform. Almost all of the major eCommerce websites have affiliate programs. You can apply to them and start affiliate marketing. A couple of years ago, The New York Times bought the popular affiliate website, WireCutter, at a whopping $30 million. Could you have imagined that an affiliate site would have so much value?
We would recommend you start writing blogs or content about specific content. When you get popular, you can expand your niche. At the start, it's wise to stick to your favourite niche. A niche could be golf equipment, cooking utensils, cleaning materials, etc.
10. Clickworker
Do you know about internet crowd-sourcing? Internet crowd-sourcing is where businesses advertise particular tasks they need to complete as soon as they can. In this regard, businesses advertise or list their tasks on many platforms, and people accomplish those tasks for a fee. These tasks include data entry, web research, or form filling.
11. Gigs on Fiverr
If you're actively looking for money, Fiverr can be a long-term solution for you. If you're not familiar with Fiverr, then go to the website. Whatever you're an expert at, you can sell your expertise there. People from all over the world are looking for expert people to complete their tasks. Maybe you're good at content writing, then why not create a gig based on writing? Or you're an expert at video editing, then just create multiple eye-catching gigs, and people will follow you. Don't forget to share your portfolio; otherwise, it would be difficult for a buyer to pick you from the competitive platform. Our suggestion would be to keep your nerve until getting your first 3-4 orders. If you can manage a 5-star review, you don't have to look back.
12. Competitions
College days are fun days and you have unlimited opportunities to bag the limelight. Winning competitions is one of them. Competitions not only help you to get recognition but may also help you financially.
Some of the competition prize money exceeds a million dollars. If you're good at something, then why not go for a competition. Good competition prize money will provide you with yearlong financial support. Additionally, after your graduation, you might not have to work hard to find a job. These competitions may help you to bag a secure, well-paid job.
13. Buying and Selling Domains
Once-upon-a-time, buying and selling domains was a lucrative way of making money. Even now, you can earn a decent amount of money from buying a domain. You might buy a domain at $10 and be able to sell it for over $1000. It won't be a long-term money-making solution for you. Because you're not sure about the cash stream from this strategy; it may work as a long-term investment,or not. Chances are 50-50.
14. Selling Websites
Do you know you can sell a website at 25 times more than the current value of the site? For example, your website is generating $1000 per month. If you want to sell it, you can sell it for at least $25,000. I know many guys working hard who sell 12-20 websites yearly and earning over $300k per year. They pick a specific niche, write blogs, do SEO, advertise affiliate programs and, when it reaches a healthy stage, they sell the website at least 25 times more than the current value. Selling websites is their full-time business. The possibilities are endless.
15. Selling Your Education
If you're smart enough and have solid subjective expertise, no one can stop you. You may not like being involved in a business, but you can easily be involved in tutoring students online. Previously, it was challenging to get students to tutor. Currently, there are specialized websites dedicated to online teacher-student platforms. Just go to those websites, create an account and smartly post your hourly rate. You will no longer be confined to your small town. Now, the whole world can potentially be your student. The earning potential is good. If you can't bet on your education, then what can you bet on? (Don't answer that)
16. Sell Your Photos
If you're good at photography, then why not sell your photos on professional sites? Or are you good at photo editing or post-photo processing? Every eCommerce vendor needs photo retouching for their products. There are hundreds of thousands of eCommerce vendors worldwide. Everyone is looking for the perfect images to attract potential customers. You can fill this opportunity.
17. Freelance Work
Freelance work can be the best money-making approach for students. Because, most of the time, you're either busy with your homework, an assignment, exams or other academic requirements. But in those 'minutes' of free time, whatever you're an expert at, you can start selling your expertise on those freelancing sites. Or you can create your own website and smartly display your portfolio. You can choose to work whenever you feel like working. There's no pressure to take orders. If you start freelancing while a student, you might end up setting it as your primary income source by graduation. Then, you won't have to think about another source of income. Freelancing will become your business.
18. YouTube Videos
Do you know who PewDiePie is? The most subscribed individual content creator. Fifteen to twenty years ago, if you had asked 10 British children about their goals in life, they would have replied doctor, astronaut, or engineer... Today, 5 out of 10 children aspire to become a YouTuber. It could potentially bring you instant fame and it could also be an unprecedented source of income. People are earning millions of dollars per year from YouTube.
Last year Ryan Kaji, nine years old, earned $9.5 million from youtube. Just unbelievable. I never thought that starting a small business could earn someone $30 million/year from it. You just need to be consistent in video making. Each video is like an assets. They will provide returns for some time..
19. Bitcoin and Cryptocurrency
What would be your net worth today if you had purchased $100 in bitcoin, back in 2010? You would be worth $56 million. Nobody predicted such a rise in bitcoin. Along with bitcoin, other cryptocurrencies are also on a constant rise. Suppose you believe that cryptocurrency is the future, then why not invest a few bucks there? You do not necessarily have to invest in Bitcoin. Do some market research, and invest in potential, but underpriced, cryptocurrencies.
Who knows, it could become a million-dollar deal one day.
20. Start Dropshipping
There is a dormant entrepreneur inside you who is not confident enough to manage all business activities. Then dropshipping is the perfect solution for you. You need not worry about inventory or shipping, or other supply chain issues. You just need to pick the appropriate product and market niche, create an account in Shopify, or another popular platform, set up Oberlo and start listing your product. Then properly run marketing campaigns. You don't have to worry about shipping, packaging, or other issues. Suppliers will send the items to the end-users. In between, you will earn money.
21. Become an Influencer
According to FOXBusiness, average Instagram influencers earn $30,000 to $100,000 per year. If an Instagram account has 1 million followers, it will earn more than $10,000 for each post. There are countless opportunities to earn money from Instagram. Forget about the sponsored post. If you have an extensive followers list, you can start any business at any time. Customers/audiences are everything to a business and you already have the trusted audience. You can do almost whatever you want.
22. Creating an Online Course
Creating an online course is like creating an asset. You just have to create it once and, if you did a good job, it will generate revenue in subsequent years. You must be good at something? You don't have to create academic courses. They can be about origami, woodturning, cooking, epoxy, video editing or whatever you're confident with. There are many platforms where you can sell your courses. Just visit Udemy. You will find courses for anything you seek. Also, notice the number of subscribers for these courses. Competent course creators are making hundreds of thousands of dollars per year from online courses. This might motivate you to create a meaningful course.
23. Blogging
You can choose blogging as your career. Why not. Successful bloggers have been earning millions of dollars per year from their blog sites. But don't get baffled looking at their income. It took them a substantial amount of time and effort to reach this position. You don't need to earn a million dollars on the first day or in the first year. Blogging has compounding effects. It's like you're writing about your favorite niche day after day and after a considerable amount of time, it starts giving returns 'tenfold'.
First you will have to buy a domain and hosting plan to start blogging. Try Namecheap or other popular domain and hosting providers to buy the requirements for your blog site. One thing we need mention is : don't lose patience. It takes time to generate money from a blog. At least give it 6-12 months. Once the money starts rolling in, it will almost be unstoppable.
24. Create an App
If you're from an engineering background and have an excellent foundational knowledge of programming, you can try creating an app. It takes time to create an app, but if it hits the mainstream, then you'll never have to look back. If you're not from a technical background, you can also create an app. You may have a life-changing idea, and you don't have the expertise to create an app. What can you do? No worries, there are plenty of freelance app developers on the internet. Hire them. If you have the determination, you will find a solution.
If you deploy your app in Google Play Store and the App Store, there are multiple ways to makemoney. Free apps have the scope to earn more money than paid apps. You can integrate ad features to generate revenue.
25. Become a Content Writer
Content is the king of internet marketing. With the growth of internet marketing, there is an unprecedented demand for content writers. Every brand or business has a blog section, or they need to advertise their products. Currently, direct advertising is not getting much attention. That's why marketers are trying content marketing. If you visit the freelance sites, you will see the demand for content writers. Brands want your thoughts, experiences, and inside information about your specific niche. So start with your favorite niche. Try to write about your favorite products. Write so that it discloses all of the micro aspects and writes from a user's perspective.
26. Virtual Assistant
Because of COVID-19, many people are trying to set up businesses, but doing business has never been easy for everyone. Most businesses need someone to assist in its day-to-day operations. It could be writing product descriptions, listing products in Excel sheets, answering their calls, or sending emails to prospective customers. It could be almost anything. I started my first online job as a virtual assistant. My role was to create content for Pinterest, writing product descriptions and sending emails. Usually, business owners will have task tracking apps, and they will record all of your activities. Working as a virtual assistant will give you first-hand experience of how to conduct a business.
27. Twitch Streamer
You're likely an online game freak. Then you must be familiar with Twitch. It is one of the largest live streaming platforms for gamers. You can connect with thousands of gamers online. The money-making part is, if you're good at online gaming, you can stream games and people will pay you for playing games. You're getting paid for your favorite activities. Before that can happen, you need to fulfill a particular follower quota. If you don't have a considerable number of followers, then who would watch your games? If you don't have an audience, then why would companies pay you? Simple math.
Viewers will donate to you and if you accumulate those donations at the end of the month, you will be able to bag a massive amount of money. On average, expert streamers earn between $3,000 to $5,000 per month. Why not try your luck?
28. Investing in the FX Market
Let's begin with an example: You've bought home accessories from China. How did you pay for them? You paid in USD. But how did the Chinese vendor get his payment? In Yen? The simple answer is through the forex market. In the FX/Forex Market, participants buy, sell, exchange and speculate on currencies. The FX market is comprised of banks, commercial companies, central banks, investment management firms, hedge funds, retail forex brokers and investors.
Do you know that the FX market is the largest market, in terms of daily transactions? On average, $5 trillion worth of transactions occur in the FX market daily, which is more than the futures and equity markets combined.You can invest here, but the return is often negligible. The plus point is, if you understand this market, then you can make a career out of it..
29. Selling Clothes Online
No matter what's happening around them, people always need clothes. It is a basic human need; therefore, there will always be a demand for clothes. The Internet has enabled us to sell whatever we want, whenever we want. Anyone can become a business person. Why not utilize this opportunity? Starting an online clothing shop is not difficult. All you need is to find the appropriate supplier who will sell you customized clothes at the lowest rate possible.
Since you're a student, you probably already have a strong network. You can utilize your college or peer groups to kickstart your online business. They will become your initial customers. If your business has a positive start, then you won't have to look back.
30. Selling Designs
If you're reading a newspaper or browsing on Instagram, the most sophisticated images/designs will catch your attention. This is a credit to a successful graphic designer and/or artist. Whenever I see an intriguing design, I wish to create a similar design. Anyone can become a graphics designer. All they need is to work towards it consistently. The Internet has enabled us to sell our designs to the world.
As businesses are getting more competitive and eCommerce has spread rapidly, everyone needs graphics designers to edit their product images. Every business wants to stand out from their competition. They need designers like you. If you can create value for the business, you don't have to worry about your income. There are multiple platforms where you can showcase your designs, and people will let you know if they like your design(s).
Some of the platforms are: 99 designs, GraphicRiver, Creative Market...
31. Social Media Management
How much time do you spend daily on social media? We spend, on average, 3 hours a day. It's a massive thing for us. This means there's money to be made. Social media pages, with a considerable amount of followers, need a helping hand managing their accounts. Most celebrities need assistants to manage their social media accounts. If you believe that you can create the most humorous status' or content, reply to the queries professionally, or grow an account rapidly, trust me, you don't have to worry. Currently, every business needs a social media presence. They are looking for you. Utilize this opportunity. Your job is to run social media accounts.
32. Amazon Mechanical Turk
Amazon Mechanical Turk is another source for earning easy money. It's not like you will have to invest 5-6 hours per day for this type of job. And you should not consider it as your primary income source. Like if you need a few extra bucks and you don't want to put pressure on your brain, then you can choose Mturk. Here, people list micro jobs and you can choose to bid for those tasks; like a survey, video review, paper review, product descriptions or other related microtasks.
You will get paid from $0.1 to a max of $10 for a task. Again, I'm saying this; it can't be your primary income source. It is just for a little easy money; like when you are returning home from your courses, you can fill out a survey on the metro, which will take just10 minutes.
33. CPC Advertising
CPC, Cost Per Click, advertising is a media buying model in which advertisers are charged only when the actual click on the ad has been made. Whenever you search for something on Google, you will see 2-3 paid ad results on the top of the page. If you click on those results, Google will charge the advertisers. And if you click on these ads, go to the website and buy something from there, the website owner will get a commission for that. There are popular advertising platforms from where you can take ads and set them on your website. If people click on those ads and buy something, then you will earn a commission.
34. CPA Advertising
CPA, Cost per Action, or Cost per Acquisition, is an advertising model where advertisers pay only if a particular desired action - sign-up form completion, subscription, or sale - has occurred. This is one of the safest methods of driving sales through buying media on the market. It is somewhat similar to CPC advertising.
35. Facebook and Instagram Ad expert
For every eCommerce store, it's necessary for them to advertise on social media. When it comes to social media, Facebook, Instagram, Pinterest and Twitter, these come first, but running a relevant ad is very crucial here. I have personal experience of wasting money on Instagram ads because I didn't specify the target audience. There are many tricks for running successful ads on Instagram and Facebook.If your ad converts well into social media, you can start your business as a Facebook and Instagram ad expert. I know people who have been earning hefty amounts of money just from Facebook and Instagram ads. Like they're running ads and for every successful conversion, they charge a small portion of the profit.
If you add up your total sales, it amounts to a considerable amount of money.
36. Google AdSense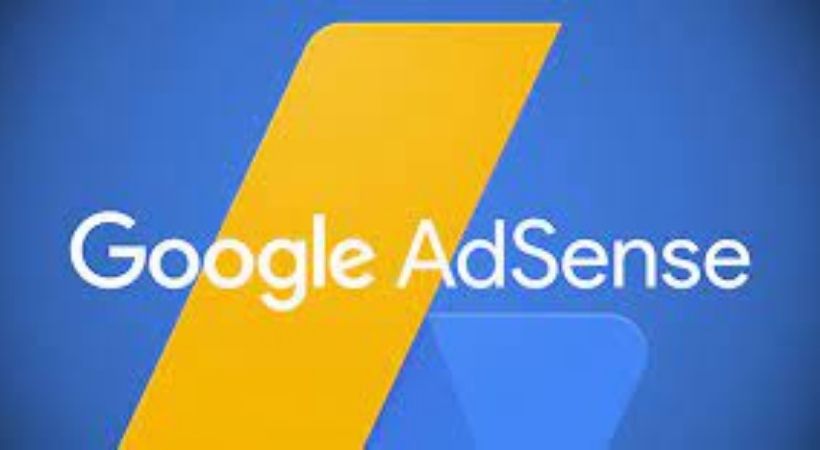 Google AdSense is one of the most common and oldest means of earning money online. If you have a website, you will become eligible to integrate Google AdSense into your website. Approximately 10 million websites are using Google AdSense. You can run text ads, display ads, HTML, video, and other forms of ads. Try to experiment with different forms of ads and figure out which one works for you. Based on your competition and the niche, you may get a commission from it. The commissions range from $0.20 to $15. Again, it varies from niche to niche. For example, financial niches tend to pay higher commissions.
37. Subscription Job Board
Every day thousands of people are searching for their dream job (or any job). There are plenty of popular job sites. This is true. Therein lies a loophole for you. Every site is bombarded with thousands of job posts, but people like you and I want more specific and curated job posts. For example, I'm a Python Developer. I want to get only Python-related jobs. If there is a particular job site where I only get specific, weekly job updates, I would prefer this website over the popular job sites.
Start listing niche-based job posts. Try to follow a 'freemium' strategy; like a user is able to see five jobs per week. If they want to see more than the five jobs, the person has to pay a fee to continue. In addition, you can include professional resume writing help.
38. Email marketing
Email marketing is the oldest and one of the most efficient ways of digital advertising. According to Statista, despite the growth and prominence of mobile messengers and chat apps, e-mail is an integral part of daily online life. In 2019, the number of global e-mail users amounted to 3.9 billion and is set to grow to 4.48 billion users by 2024.
You can choose any of the reputable email marketing service providers, like MailChimp, Drip or ConvertKit. Then, decide your preferred niche to work with. Create an eye-catching landing page that will entice the audience and start sending them emails. If people open your email regularly, you can monetize the user list in multiple ways, like selling digital products, membership courses, sponsorships, etc.
39. Selling crafts on Etsy
If you have a knack for creating items or reshaping your existing products, then you have the option of selling crafted items on Etsy. One of my friends is good at art & design. He started creating designs and put them onto Converse shoes. Sometimes, he designs carry bags or puts artwork on tote bags. Later, he started selling his crafted products on Etsy. Now he has his own social media page and listed his products on other similar sites to Etsy. He doesn't have to wait or look for an audience. Etsy has millions of users who actively look for crafted products; therefore, the audience finds him. A good choice for making money and pursuing one's passion(s) simultaneously.
40. Web Developer
In whatever field you want to do something, you need a website nowadays. Online presence is a must for any business. Whether you are an artist, a restaurateur, a musician, or whatever, you must have a website to showcase your presence and to have your business located. Here is an opportunity for a web developer. If you're from a technical background, you can utilize your skills to make money. If you are baffled by the vastness of computer science, you can start learning it at any time. There are thousands of free resources/courses on the internet. Utilize your time to learn skills. Becoming a web developer will unveil many earning opportunities for you.
41. Web Scraper
Web scraping is the extraction of data. You can either do it manually or use automated approaches to scrape data. Quite frankly, manual web scraping is not scalable. To scale up the web scraping process, you need to automate the whole process. After collecting the information, you have to retouch it sometimes. Visit Google News, or Flipboard, or other popular news aggregators, and you will get an idea of how these platforms are utilizing web scraping in their favor. Many financial sites use automated web scraping to collect information. Web scraping is a comparatively new industry. Utilize the first-mover advantage.
42. Podcast
Don't think that with the aggregation of YouTube and other social media platforms, Podcast is a done game. Tim Ferras has been earning millions of dollars per year from his podcast. There is a specific audience for podcasts. You can utilize this audience. You're good at something. Try to gain professional knowledge about your preferred niche. Start a podcast. There are several ways you can monetize your podcast. I'll mentioning all of the potential processes for earning money from podcasts: affiliate marketing, sponsorship & advertising, selling courses, providing services, coaching & consulting, crowdfunding & donations, premium content, events, books, public speaking, and combined methods.
Now the question arises, how much do average podcasters earn? If we avoid the big names and look at the average podcaster, they earn $3,000 to $5,000 per month.
43. Creating a Paid Business Directory List
Do you know the business directory, worth a billion, Yelp? If you don't know it, please visit it. Whenever you launch a new business or service, you need surrounding businesses, suppliers, and other business entities. How do you get to know the handbag suppliers from Texas? The simple answer is through a business directory list. You can start creating a business directory. Most of the business directories follow a subscription model. Like you can visit 200 business's profiles for free. Afterwards, you have to pay if you want to continue.
There are other valid ways of circulating money from a business directory. First, build a compelling business directory then the money will find you.
44. Sell music
Music can be another great source of creating funds. Have you ever created a YouTube video? You can add free music to your videos, but if you want to give your audience a superior music experience in your video, you must buy music. Herein lies your opportunity as a music enthusiast. During your free time, you can start creating music and if you're confident enough about your music quality, you can start selling it.
You can list your music on CD Baby, DistroKid, Soundcloud or other popular music selling sites.
45. Translation Work
International business has been expanding and the demand for bilingual people is on the rise. Say you're operating a business in the USA, but your manufactured goods are coming from China. You need to communicate with your Chinese suppliers now and then. How would you communicate if you don't know the Chinese language or the Chinese supplier doesn't know English? A translator can bridge the gap.
This is not the only example of the work of a translator. If you're bilingual and want to earn extra money from your innate skills, please visit freelance platforms like Fiverr, Upwork. You will get enough ideas to make money from translation works.
Money is in abundance on the internet. You just need to knock at the right door. Most often, students get impatient too quickly. Our request is that you stick to your favorite money-making process. Keep trying different processes to work things out. If you just do the same thing over and over, there will be no improvement. To create a unique presence on the internet, you need to reiterate earning processes and the money will follow you. No worries.